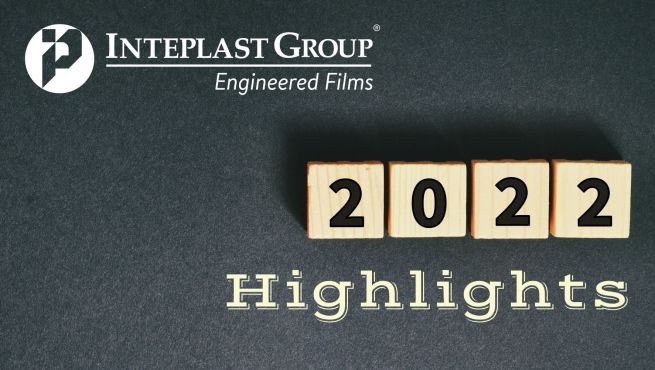 2022 was another exciting year for IEF and our customers. With a new year right around the corner, let's take one last look back at the stories and topics you found most interesting.
5. Product Spotlight: Films for Stand Up Pouches
Learn more about how IEF helps our customers stand out with high quality PE films for stand-up pouches.
4. 5 Benefits of Stretch Hood Films
Stretch hood films provide durable and versatile pallet protection, while still letting your branding shine.
3. Product Spotlight: Films for Heavy-Duty Sack Packaging
From heavy-duty packaging for mulch and soil to tear-resistant concrete bags, IEF's films for heavy-duty sack applications are built for bulk.
2. PFAS-Free Films from IEF
Inteplast Engineered Films tackles PFAS legislative bans head-on with expanding PFAS-free polyethylene film portfolio.
1. Sustainability Spotlight: New Sustainable Innovations from IEF
Low seal initiation temperature (SIT) films, nylon compatibilizers, and more headline IEF's newest round of industry-leading developments in sustainability.
2022 has been a great year for the IEF team, and we're excited for what's to come in 2023. We'd like to give a special thanks to all of our valued customers, and would like to wish everyone a safe and Happy New Year!
Be sure to subscribe to the Roll Call, IEF's free monthly e-mail newsletter to stay up to date with the latest IEF news and updates.
At IEF, It's About the Film.