Transformative biodegradable packaging: A story of customer collaboration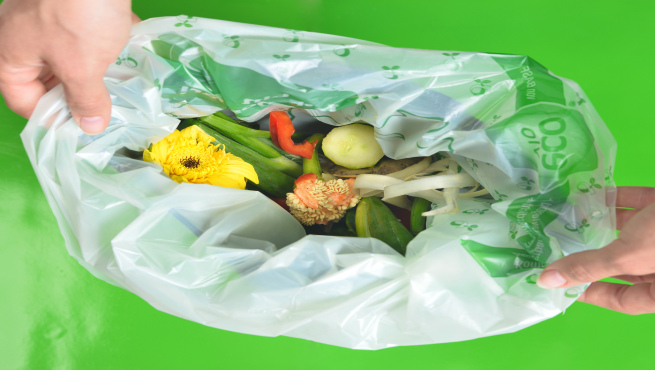 Our customers often come to us with unique challenges.
So when a customer—who ships thousands of packages per day—asked how they could reduce the environmental impact of their courier bags, we were inspired.
We worked with our biodegrable resin supplier to engineer a film that could be reused as a compost bin bag. Not only was the "mailing house" shipping biodegradable packages but they were also getting a product that was fully functional for secondary use by their customers. Learn more about the journey we took with one of our customers to create a product that suited their vision for multiuse biodegradable packaging.
Remember, the compost bin isn't your only option.
You can use our biodegradable film in many consumer packaging products including cups, plates, cutlery and more. And we can work with you to make we're creating value for you and your customers.
Want to hear more about what's going on with film innovation? Sign up to the Roll Call.