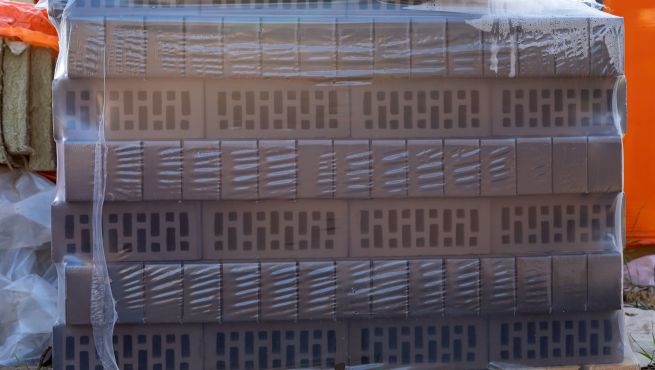 Stretch hooder has been embraced by a variety of industries as a cost effective and highly-efficient pallet load protection and containment method. Stretch hooder provides superior 5-sided pallet protection while also significantly reducing film consumption when compared to more traditional pallet wrapping methods. When it comes to the building products and construction markets, special care must be taken when sourcing a hooder film supplier due to the demanding film requirements associated with these materials.
With extensive legacy experience in supplying hooder films, IEF has significantly invested in our stretch hooder products and technical services, uniquely positioning us to provide industry-leading products and technical support.
Hooder Films Built for Performance
Our stretch hooder films for building products and construction applications were specifically designed to improve upon common performance issues seen with films currently on the market. Features include superior stretch properties compatible with a wide range of applications, excellent containment force for load stability, and high puncture and tear resistance.
Common building products applications include:
Asphalt
Bricks
Cement and Concrete Mix
Roofing Products
Tiles
Films are available in a variety of widths and sizes, and can be customized upon request to feature ultra-violet inhibitors (UVI) and several other additives. In addition, IEF offers our customers a dedicated technical support team focused solely on stretch hooder – a unique service rarely seen elsewhere in the industry.
To learn more about IEF's stretch hooder films and technical services, reach out to an IEF representative today!
At IEF, It's About the Film.