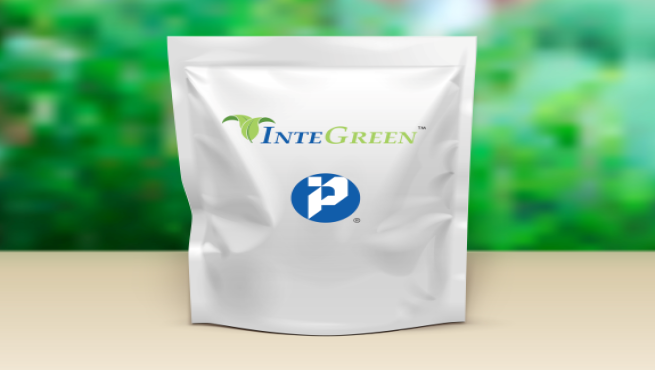 Traditional flexible packaging pouch configurations, such as stand-up pouch (SUP) and vertical (VFFS) or horizontal form fill and seal (HFFS), have featured multi-layer, multi-material lamination constructions. Materials such as polypropylene (PP) or polyethylene terephthalate (PET) have typically been used as the outer web for pouches, and are laminated to polyethylene (PE) inner webs to create flexible yet durable films for converted pouching.
Despite the benefits of these multi-material constructions, they have traditionally been difficult to recycle due to material sorting limitations. With consumer demand for recyclable packaging on the rise, brand owners and packaging converters have shifted to mono-material laminations for their flexible packaging needs.
The flexible packaging industry has embraced mono-material, all-PE constructions featuring oriented polyethylene skins, such as biaxially oriented PE (BOPE) or machine direction-oriented PE (MDO-PE), laminated to PE sealant webs. These all-PE laminates are recyclable through store drop-off programs, such as How2Recycle®.
However, polyethylene skins feature a lower melt point than alternatives such as PP, PET, and Nylon, creating a problem for converters looking to make the switch.
The Solution: IEF's Low and Ultra-Low Seal Initiation Temperature Films
As a direct response, IEF has developed low and ultra-low seal initiation temperature (SIT) sealant films designed specifically to serve as the backbone in all-PE laminations for pouch applications.
IEF's low SIT films feature seal initiation temperature reductions of up to 40 degrees Fahrenheit when compared to standard sealant webs on the market, and can be customized to include post-industrial recycled (PIR) and post-consumer recycled (PCR) resins. Enhanced oxygen barrier versions are available, as well as options that are pre-qualified for How2Recycle's Store Drop-off recycling program.
Additional benefits include:
Enhanced physical properties vs. traditional PE sealants
Enhanced seal performance and wider seal window through lower melt temperature
Lower dwell times and faster packaging line speeds
Better caulkability for more consistent seals and lower channel leakers
With IEF's low and ultra-low SIT films, packaging converters and brand owners can support landfill avoidance and improve the overall recyclability of their flexible packaging, while also improving their processability.
For more information about IEF's low seal initiation temperature sealant webs, reach out to one of our technical experts today.
Interested in learning more about our sustainable film portfolio? Check out our InteGreen™ family of sustainable films.
At IEF, It's About the Film.